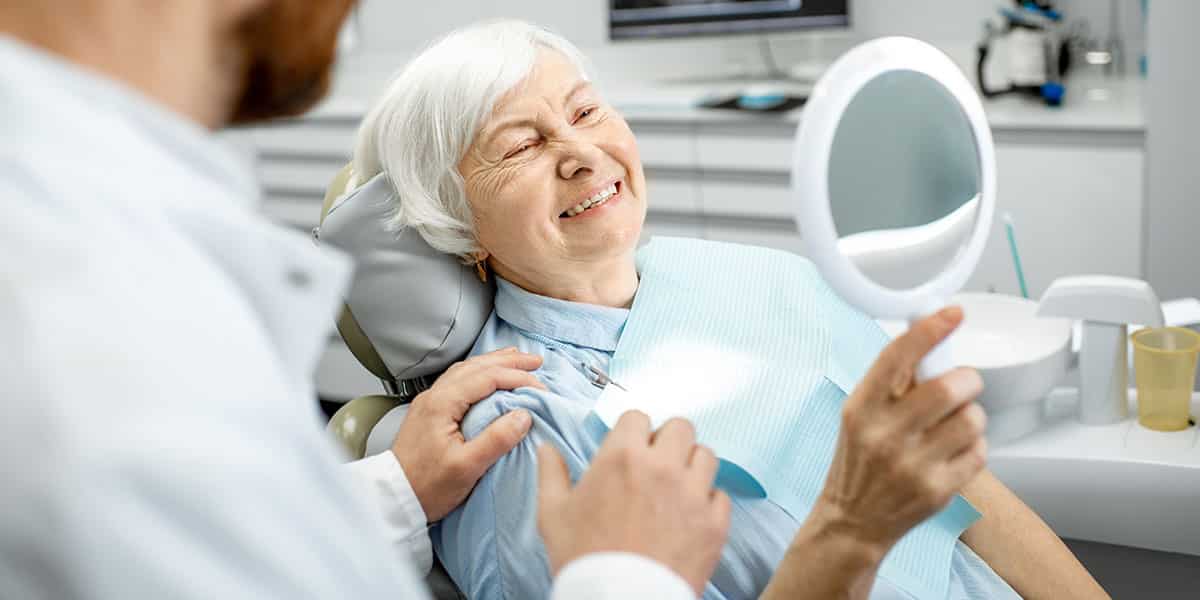 Teeth in a Day simulates the look and feel of natural teeth.
Dr. Boynton utilizes computer guided implant surgery and microsurgery to safely and predictably deliver teeth in a day to his patients who are missing a single tooth or who have no teeth.
For patients missing a single tooth, a dental implant can be placed and fit with a temporary crown the same day as the failing natural tooth is extracted.
For patients who have no teeth, or a full mouth of failing teeth, this procedure can allow them to go home the same day with prosthetic teeth. This technique offers many advantages over traditional dentures.
Easy to care for, Teeth in a Day stay fixed in place with the implants acting as anchors. Patients will not experience the typical rocking and movement or gum irritation associated with dentures.
With the placement of multiple implants, a strong support can be created to anchor the full arch or bridge prosthesis. For many patients, a custom acrylic full arch can be placed the same day as the implant placement surgery, allowing the patient to leave the office on the day of surgery with a complete arch replacement.  After a healing period of at least 3 months, the temporary restoration can be removed and replaced with the final porcelain restoration.
Eligible patients must have an adequate amount of existing hard and soft tissues as well as an acceptable bite. The initial prosthetic teeth are only temporary and must be replaced after the implants have biologically integrated with the jawbone. Patients must also be compliant with postoperative instructions and maintenance visits.